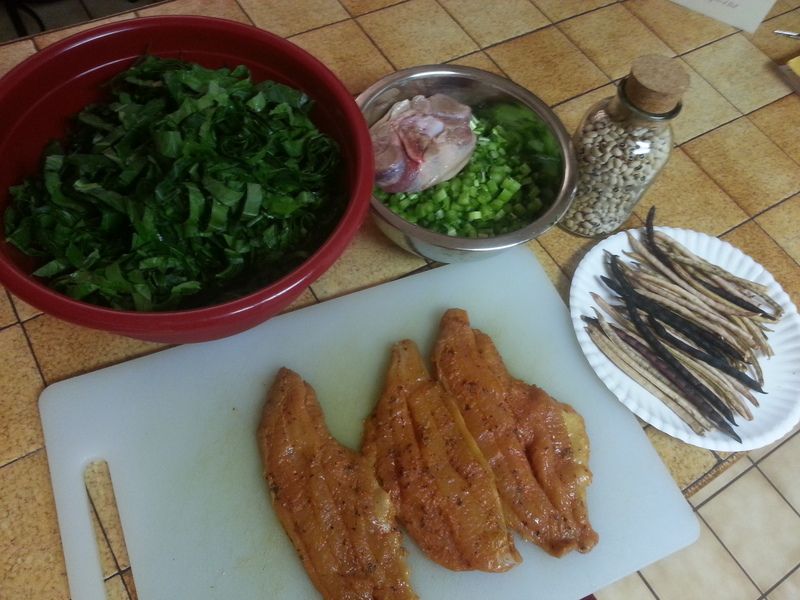 This is way different than how I see ppl eatin here, but down here this is good eatin to me.heres a sample from my garden for tonights din din.
The collards and black eyes are from the garden.
Hocks gettin split up and put in both.
And some simple local catfish.
Got blue taters coming back up... it'll be nice to have them again