MMT Member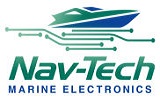 Joined: Sat Oct 10, 2015 3:30 pm
Posts: 3


Profound duck hunting in SE LA for trade.
I have been duck hunting in SE Louisiana my entire life and have accumulated some great duck hunting locations. I would like to trade hunts for anything interesting. Trade would include all logging, meals, cleaning of birds, and travel to and from lodge to hunting locations. Birds vary from Blue wing, Green wing, Gadwall, Greenhead, Pintail, Weigon, Scaup, Cans, RedHeads, Spoons, and Buffle Head. As many people won't inform you, the species taken depends entirely on the Weather. We normally take all species each season just depends on how the fronts come down. But to guarantee limits is easy. Even if the weather don't let me take you after the big ducks I'll make sure you go home with limits of teal and gadwall. I also include saltwater fishing trips, bow-fishing trips, and pig hunts for the right trade. I am mainly looking for big game hunts or exotic duck hunts. No Large Groups. I AM NOT A GUIDE, hunting is just my passion and I want a chance at it all.
MMT Member

Joined: Wed Nov 09, 2016 2:38 pm
Posts: 3


Re: Profound duck hunting in SE LA for trade.
Would you be interested in a quail hunt in GA?
MMT Member

Joined: Sat Apr 21, 2012 1:59 pm
Posts: 47


Re: Profound duck hunting in SE LA for trade.
How about Florida Osceola hunt? I want to kill mallards. I've duck hunted in Florida and killed plenty of ducks we just don't have mallards this far south.